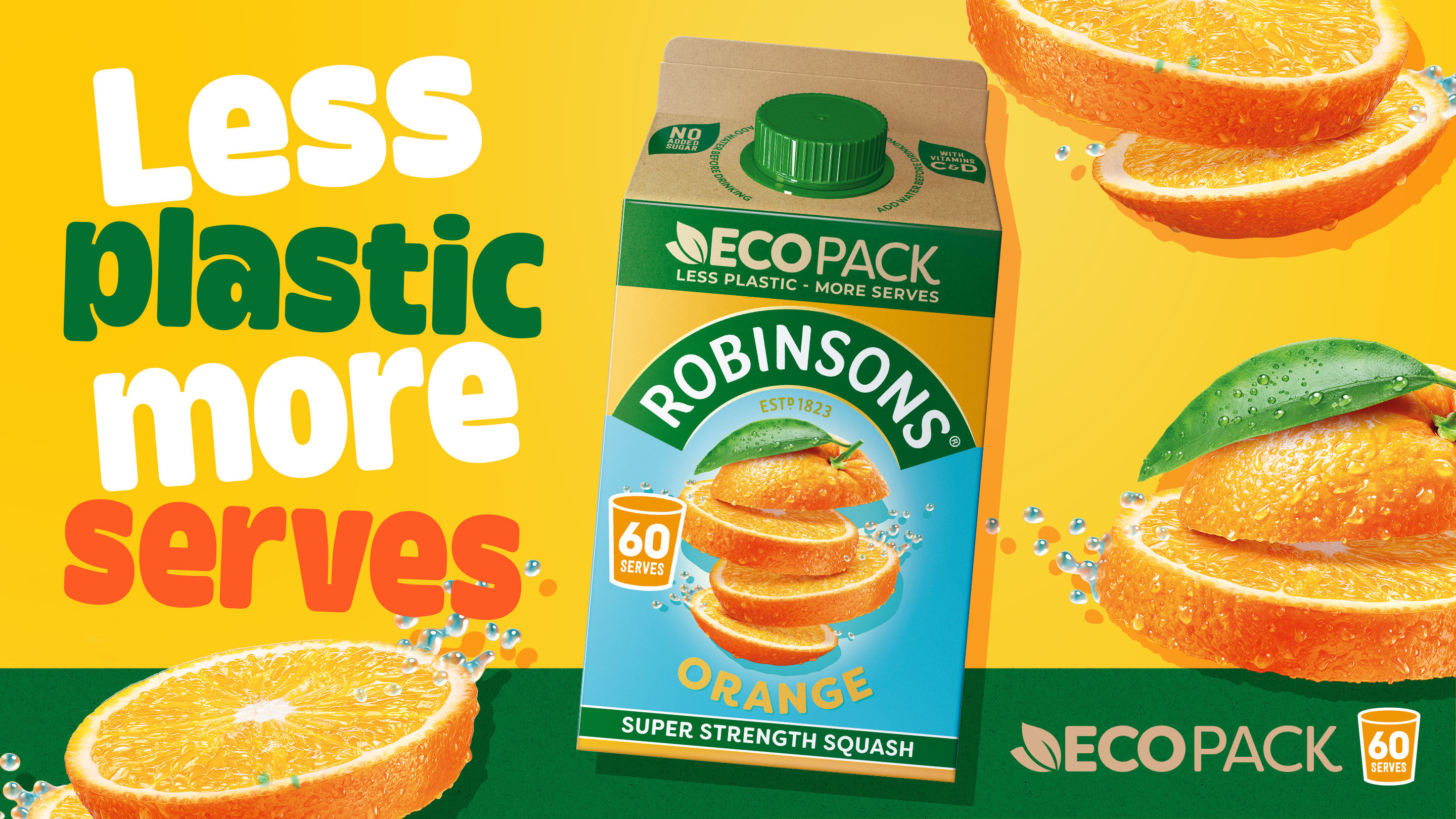 Frequently Asked Questions
The Robinsons Ecopack is a new packaging format of great tasting Robinsons - a super strength concentrated squash in a handy fully recyclable carton, made with 89% plant-based materials.
Robinsons Ecopack is currently on trial and available in 385 Tesco stores across the UK and via online delivery in select areas. Head to Tesco.com to see if it's available for delivery to your postcode!
Our great tasting super strength squash is now available in our most popular flavours - Orange, Apple & Blackcurrant and Summer Fruits. Yum!
The small 500ml pack makes 60 delicious serves of Robinsons.
The product has been reformulated to give a higher level of concentration than single or double concentrate, but the bold fruity flavours and ingredients you are familiar with from other products in the Robinsons family are the same. We've even added some vitamins to this new product, with vitamin C in the Apple & Blackcurrant and Summer Fruits flavours, and vitamins C&D in Orange. As with all of the products in our Robinsons Fruit Squash range, there are no added sugars.
You bet! All flavours of Robinsons Ecopack are suitable for vegetarians and vegans – we even have a snazzy Vegan approved logo on pack, and approval from The Vegetarian Society.
Our Robinsons Ecopack super strength squash comes in a small, handy carton which is 89% plant based using paper board from responsibly managed forests and a cap and polymer layer from renewable sources.
The Robinsons Ecopack packaging is fully recyclable. Most local authorities offer either kerbside recycling or 'bring back' recycling banks – you can check this for your area using here and for more general recycling information, please visit recycle now.